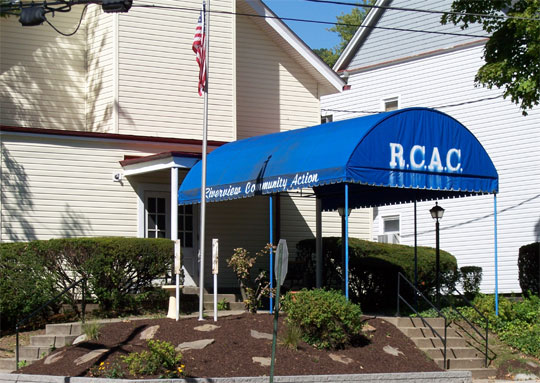 Riverview Community Action Corporation closed to programs and activities until  further notice.  Staff will be available via phone at 412-828-1062 from  8:00am – 2:00pm Monday through Friday.
At this time, we will field calls for those who are food insecure or in need of services through Allegheny County.
Riverview Community Action Corporation will also continue to provide Home Delivered Meals.
The RCAC Bus has returned to service Monday-Friday 9:00 am –1:00 pm.  This service is available by appointment only.  All appointments must be made at least 24 hours in advance.
PROCEDURES AND RULES; 
Only three people will be allowed on the bus at a time. Seats that are available to sit in will be marked.  Please do not sit any other seats.  This will allow for social distancing.
Masks must be worn when on the bus.
The drivers also reserve the right to take your temperature. If they feel you are sick they will refuse service.
We will not pick up anyone without an appointment.
CALL CENTER FOR MORE INFORMATION 
** This is a temporary schedule.  We will keep you updated on any changes.
Our Mission …
The Riverview Community Action Corporation is a non-profit agency whose mission is to promote community involvement, pride, and awareness through the provision of services and programs that will enhance the quality of life of the residents of Oakmont, Verona and the surrounding communities.
Our History …
From its humble beginnings in the basement of the Oakmont Carnegie Library where it all began in 1966 Riverview Community Action Corporation continues to grow and thrive. Today, this multi-faceted organization is housed on the corner of Second Street and Delaware Avenue in Oakmont – under the bright blue canopy. RCAC is one of Allegheny County's thirteen original community centers and continues to grow and expand services in an on-going effort to meet the needs of the residents of the twin boroughs and neighboring communities. RCAC is a private, non-profit agency, which holds a federal 501(c)3 tax-exempt status and maintains a Charitable Organizations Certification.
SENIOR FARMER MARKET NUTRITION PROGRAM
Attached is the application and instruction for this year's Senior Farmer Market Nutrition Program.  This year the coupons will be mailed to your house once the application is received and reviewed by the Allegheny County Area Office on Aging
DONATE VIA AMAZON
Amazon will donate 0.5% of the price of your eligible AmazonSmile purchases to Riverview Community Action Corporation whenever you shop on AmazonSmile.