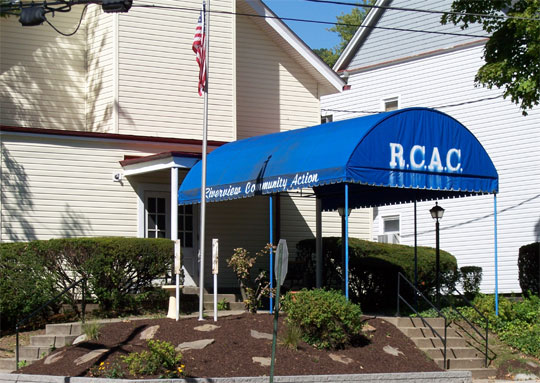 Riverview Community Action Corporation is taking appointments for One on One Services!
One on One Activities available:
Information and Assistance:  This includes help with OPT, Access and other forms you may need help with.  This service is available:  Monday– Friday: 9:00 am –1:00 pm
 Computer Training and Access:  This activity would involve training on how to use and sign up for Zoom or other virtual programs, emails or other social media.  You may also make an appointment to have  access to use our computer.  These services are available:   Tuesday and Thursday: 9:00 am-1:00 pm
Lending Library:  You will need to make an appointment to browse our small library.  Tuesday and Thursday:  9:00 am-1:00 pm
Rent Rebates:  Get help filling out your rebate forms.  You must bring the following items:  Income Verification, if other than Social Security and Rent Certificate filled out by  your Landlord.  Tuesday and Friday:  9:00 am –1:00 pm
PAT Connect Cards:  RCAC is able to process applications for the photo PAT Connect Cards.  Please bring a copy of your photo id or drivers license.  If you do not have either please contact the Center for acceptable paperwork.                                                                                         Tuesday and Thursday:  10:00 am-2:00 pm                                                                        
What you will need to do:
Make sure that you call and make an appointment.  You will not be allowed in the  building without one.
Please do not arrive early for your appointment. If you do please wait in your car.
You will be required to fill out a Screening Form and your temperature will be taken.
You will need to wear a mask or face shield when in the building.
Social distancing and barriers will be set up for added safety
To make an appointment call 412-828-1062
Our Mission …
The Riverview Community Action Corporation is a non-profit agency whose mission is to promote community involvement, pride, and awareness through the provision of services and programs that will enhance the quality of life of the residents of Oakmont, Verona and the surrounding communities.
Our History …
From its humble beginnings in the basement of the Oakmont Carnegie Library where it all began in 1966 Riverview Community Action Corporation continues to grow and thrive. Today, this multi-faceted organization is housed on the corner of Second Street and Delaware Avenue in Oakmont – under the bright blue canopy. RCAC is one of Allegheny County's thirteen original community centers and continues to grow and expand services in an on-going effort to meet the needs of the residents of the twin boroughs and neighboring communities. RCAC is a private, non-profit agency, which holds a federal 501(c)3 tax-exempt status and maintains a Charitable Organizations Certification.
DONATE VIA AMAZON
Amazon will donate 0.5% of the price of your eligible AmazonSmile purchases to Riverview Community Action Corporation whenever you shop on AmazonSmile.